"Wiener Kids: More punk then your too-cool-to-practice, drunk 'punk' band."
– Jason Hoopes (master musician of everything)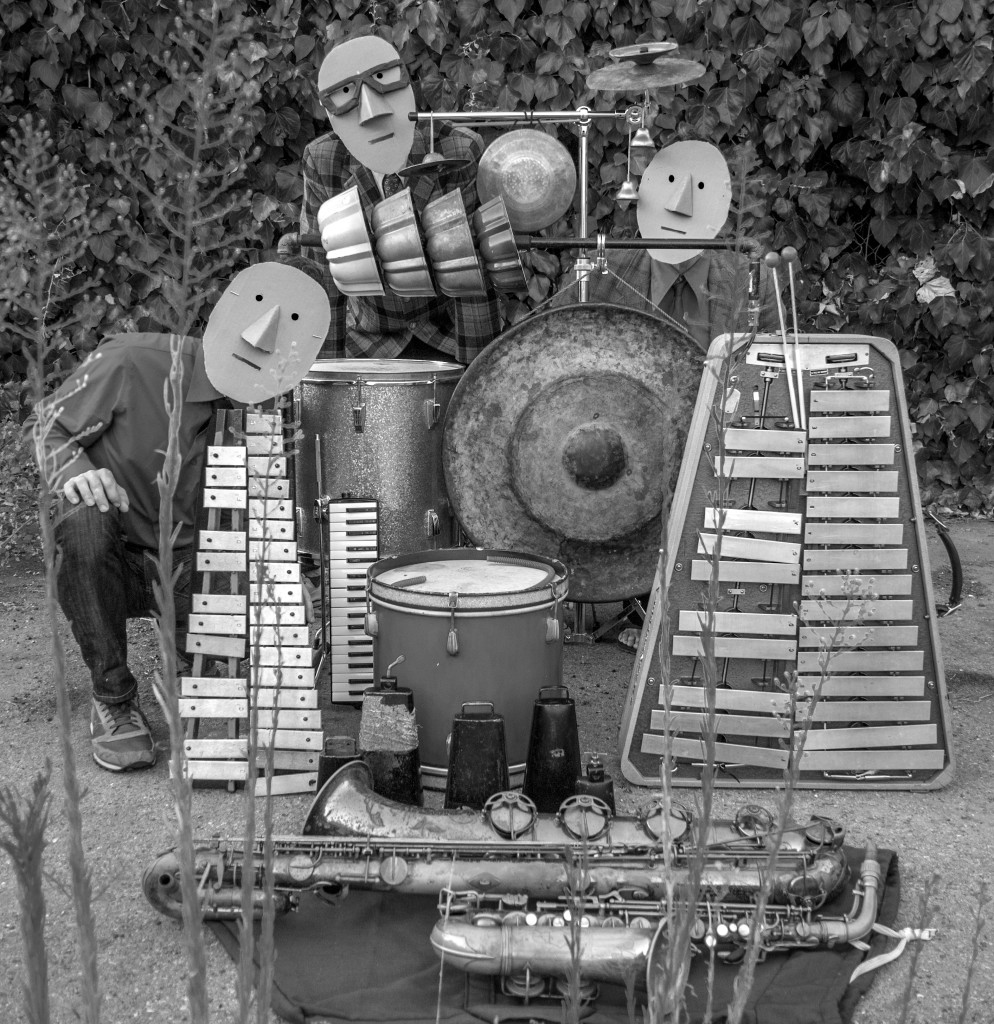 BRAiN CHiLD OF DRUMMER/COMPOSER JORDAN GLENN, WiENER KiDS iS OAKLAND'S PREMiER BiZARRO SAXOPHONES/DRUMS TRiO.  FORMED iN 2007 , WiTH HELP FROM REED MASTERS ARAM SHELTON AND CORY WRiGHT, WiENER KiDS CONTiNUES TO STRADDLE THE LiNE BETWEEN THE PROFOUND AND WHiMSiCAL.
iN ADDiTiON TO REEDS AND DRUMS, THE BAND HAS iNCORPORATED PERCUSSiVE SOUNDS FROM NEAR AND FAR.  OBJECTS/iNSTRUMENTS iNCLUDE GONGS, TiN CANS, TiBETAN BOWLS, BUNDT PANS, CHROMATiC COWBELLS, ANGKLUNG (bamboo rattles), TRiANGLES, CAR SPRiNGS, SUiTCASE-ViBRAPHONE, GLOCKENSPiELS, AND VARiOUS WHiSTLES, DRUMS AND BELLS.
THE MUSIC iS iNSPiRED BY SMALL DOGS, OLD BiKES, MUPPETS, CHEAP HALLOWEEN DECORATiONS, BABiES WiTH GLASSES AND OTHER WiENER KiDS.  iT'S FAST AND iT'S SLOW.  iT'S LOUD AND iT'S SOFT.  iT WiLL MAKE YOU LAUGH, iT WiLL MAKE YOU CRY, iT WiLL MAKE YOU SCRATCH YOUR HEAD. iT'S MUSiC MADE BY EX/CURRENT WEAKLiNGS FOR EVERYONE!